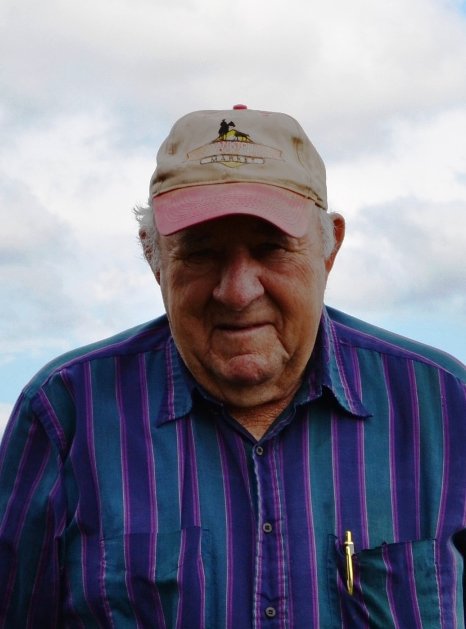 Obituary of Harold Schaefer
Harold Francis Schaefer, age 88 of Yankton, SD passed away Sunday, April 30, 2017 at Avera Sister James Care Center, Yankton, SD. Mass of Christian Burial will be 10:30 AM, Friday, May 5, 2017 at St. Benedict Catholic Church, Yankton, SD with Rev. Ken Lulf officiating. Luncheon will be served immediately following the Funeral Mass at St. Benedict Catholic Church with a burial at St. Boniface Catholic Cemetery, Menominee, NE to follow with Military graveside rites presented by the Crofton American Legion Post #128. Visitations will begin at 5:00 PM, Thursday, May 4, 2017 at the Opsahl-Kostel Funeral Home & Crematory, Yankton, SD with a Rosary at 6:45 PM and a Scripture service at 7:00 PM. Visitations will resume one hour prior to the service at the church. On-line condolences may be sent at: www.opsahl-kostelfuneralhome.com.
Harold was born December 23, 1928 to Henry Schaefer and Theresa Bruns Schaefer on the family home near Menominee, Nebraska. He attended St. Boniface School in Menominee, NE through the 8th grade, then attended high school for 2 years in Fordyce, NE and graduated from Yankton High School in 1946. After high school, he worked with his brothers and father on the family farm. He served during the Korean conflict and was stationed in Austria for 15 months. After his discharge, he came back to the farm. He worked for a short time in Seattle, Washington and Butte, Montana with United Airlines. He returned home and worked with his father on the farm.
He married Helen Bickett August 22, 1961. His father retired and Harold took over the operation of the farm. He and Helen had 6 sons, Danny, Bill, Henry, Jerome, Bernard and Harold. Jr. They retired and moved to Yankton. SD in 1993. Harold continued to help on the farm after his retirement. His son, Danny said, "Now I'm the boss and dad is the hired man."
Harold was active in his church and community. He served on the school board of the district school, was president of the Cedar Catholic School Board, a member and president of the parish council and a member of the Omaha Diocesan School Board. He enjoyed playing cards with his friends at the VFW club.
Harold is survived by his wife, Helen, his sons, Danny (Mary), Bill, Henry (Ann), Jerome (Hope), Bernard (Nikki) and Harold Jr. (Kim); 18 grandchildren; sister, Rita Zavadil and several nieces and nephews.
He was preceded in death by his parents; brothers, Sylvester and Ralph; sisters, Maxine, Mildred Schroeder, Mary Hoesing and Theresa and brothers in-law, Roman Schroeder, Wilfred Zavadil and Delano Hoesing and 2 infant grand-children.