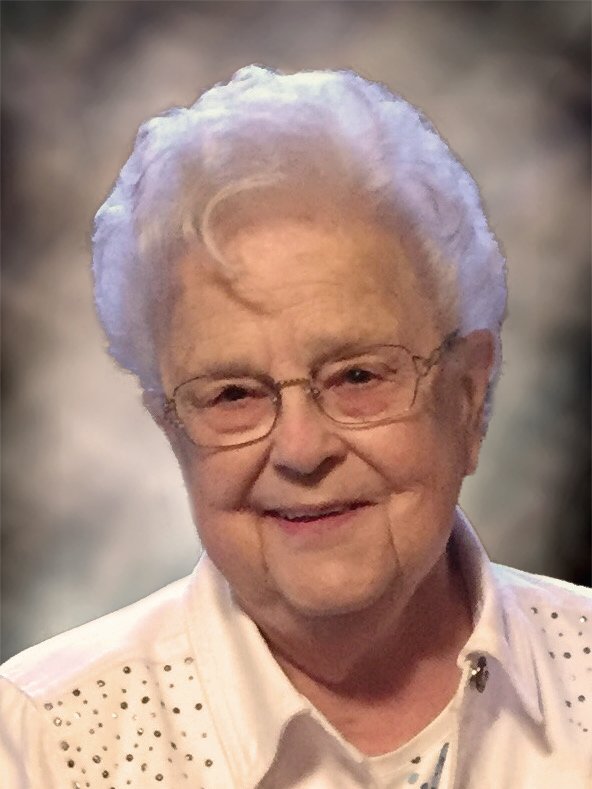 Obituary of Joan Hamann
HAMANN JOAN
Joan was born on February 15, 1928 at her parent's home near Mapleton, Iowa to John and Gertrude (Ullrich) Brenner. She graduated from Mapleton High School and soon after graduation, married her husband, Edmund Hamann on November 16, 1946. To this union, five children were born. They moved many times throughout Iowa and South Dakota to find their final home in Yankton, SD.
Joan enjoyed her positions working in retail, visiting with customers and co-workers. However, her most loved career was that of being a wife and mother. She loved spending time with her family, especially the grandchildren and great-grandchildren. She also enjoyed traveling and spending time outdoors with her flowers and bird watching. Her favorite locations were Colorado and the Black Hills where she loved watching for wildlife and deer.
Throughout her life Joan was involved in volunteering at her church, hospital, Girl Scout/Brownies, 4H Club and helping others in-need. Her family and friends will always remember her famous Poppy-seed bread that she loved to bake and share with others.
Joan is survived by her children: Chris (Ken) of Lake Madison, SD, Jeff (Linda) of North Sioux City, SD, Rebecca (Rory) of Ankeny, IA and Alex (Joni) of Lead, SD; 11 grandchildren: Koreen, Mistie, Brad, Elisa, Josh, Amy, Paige, Melanee, Brynn, Sydnee and Samantha; 7 great-grandchildren: Anthony, Zachary, Clara, Nevaeh, Sierra, Greyson and Arabella, sister; Rose Ann Tice and sister-in-law, Adel Brenner.
Joan was preceded in death by her husband, Edmund; son, Ed; parents; sisters: Helen, Mary and Alice; brothers, Myron and Norbert; mother in law, Helen; father in law, Edmund, as well as many other special family members and friends.