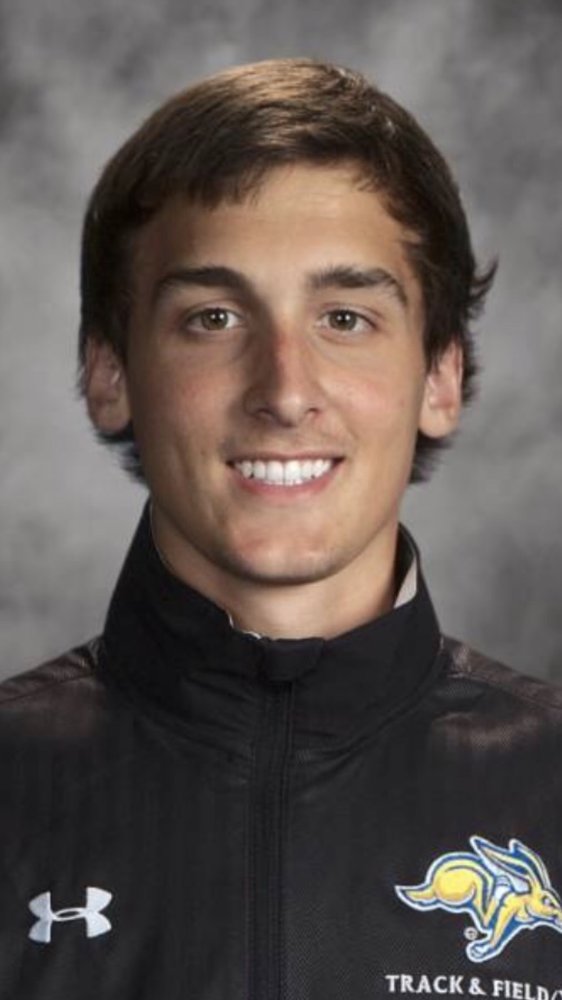 Obituary of Kipp A. Kinsley
KINSLEY KIPP
Kipp Andrew Kinsley, age 25, a lifelong resident of Yankton, SD died at Avera Sacred Heart Hospital, Yankton on Sunday, August 26, 2018 of an apparent cardiac event. Funeral services will be 1:30 PM, Friday, August 31, 2018 at Riverview Reformed Church, Yankton, SD with Rev. Jacob Van Der Linden and Rev. Jeff Hicks officiating. Burial will be in the Yankton Cemetery. Visitations will begin at 5:00 PM, Thursday, August 30, 2018 at the Opsahl-Kostel Funeral Home & Crematory, Yankton, SD with a Scripture service at 7:00 PM. Visitations will resume one hour prior to the service at the church. On-line condolences may be sent at: www.opsahl-kostelfuneralhome.com.
Kipp Andrew Kinsley was born at Sioux Valley Hospital in Sioux Falls, SD on April 5th, 1993. He was baptized at Riverview Park Reformed Church on August 22, 1993. While growing up in Yankton, he attended St. John's Lutheran Preschool, Beadle Elementary, Yankton Middle School, and Yankton High School. Throughout his education in Yankton he had many teachers that he admired, and many, many friends. Kipp was a member of the Yankton Bucks Cross Country and Track team. He loved running and the comradery with teammates. Kipp respected and looked up to his coaches, Dave Dannenbring, Luke Youmans, Doug Haar, and Dan Fitzsimmons.
After high school, Kipp wanted most to attend a Division I University to compete in track and cross country. After carefully considering several school's offers, Kipp chose to attend South Dakota State University with coach Rod DeHaven. Kipp loved his time at SDSU and forged many close friendships. While at SDSU, the cross-country team won the Summit League Championship twice. Kipp also had many great runs during the indoor and outdoor track season. Kipp graduated with a Bachelor of Science degree in Education and Human Sciences, with honors in 2016. He was a member of the American College of Sports Medicine and certified in Exercise Science.
While at SDSU, Kipp met Mackenzie Schell and they fell in love. Both were members of the SDSU track and cross country teams. Kipp and Kenzie were inseparable: running, studying, and just hanging out. The night before Kipp passed away, Kenzie and Kipp talked openly about their long-term future plans. Kipp was thought of as a family member by Kenzie's parents, Jay Schell and Trisha Schell. Kenzie was thought to be a member of Kipp's entire family.
Kipp was working at Avera Sacred Heart Wellness Center as a personal trainer. He had just started working with Coach Rozy and enjoyed the close interactions with area high school athletes. Kipp also had worked at Peloton Physical Therapy in preparation for a career in physical therapy. Kipp was accepted into the Doctorate of PT Program at Des Moines University beginning in 2018. He decided to defer his entrance to focus on triathlons.
Kipp's passion was the sport of triathlon. His first triathlon was as a 7th grader, with a borrowed Speedo and an off-the-shelf bike from Ace Bike Shop. Kipp finished in the top five at that race. From there, Kipp continued to excel, winning Sprint and Olympic distance triathlons across the country. At the USTA Age-Group National Championship, he finished 7th in 2013 and 12th in 2017. He was a past member of the Z3 Triathlon Team out of Des Moines, IA and a current member of the Nor'Easter Elite Team out of Derry, NH. In 2018, Kipp qualified as a professtional triathlete by finishing 2nd at the Houston 70.3 (Half Ironman) Triathlon. Kipp's first season as a professional was cut short due to a bout with mononucleosis; however, Kipp decided to compete in his home town triathlon. He said, "It may be the last time I have a chance to compete at Yankton." He won the event on August 25th, 2018 with his mom, dad, Kenzie, and many friends there to watch.
Family that cherished every day of Kipp's life include: His mother and father, Shelly (Schumann) and Jon Kinsley of Yankton, SD; his sister, Anne (Brad) Bartunek of Sioux Falls, SD; his grandparents, Otho and Shirley Kinsley of Primghar, IA, and Joan Schumann of Spencer, IA; aunts and uncles, Janet VanEngen, of Primghar, IA, Tim (Vicky) Schumann of Minneapolis, MN and Deb (Chris) Garnatz of Spencer, IA; his cousins that he loved dearly, Shane (Amy) VanEngen, Jason VanEngen, Greta Schumann, Grant Schumann, Emma Garnatz, Gage Garnatz, and Griffin Garnatz.
Kipp was preceded in death by his beloved grandfather, Dwight D. Schumann and great-grandparents.
A memorial fund has been set up at Wells Fargo Bank, 3100 Broadway, Suite 100, Yankton, SD 57078 in Kipp's honor for those wishing to contribute.